In order to make big money in your life legally, you usually have to start very early. Those who start doing part-time jobs or started their own small business during their high school days, such as selling lemonade, have a much better chance of being millionaires later in life.
Rick Scott, an American politician and businessman, is a prime example of this. He currently serves as the junior United States senator from Florida since 2019 and before that he was the governor of Florida all as a member of the Republican Party. He's one of the richest politicians in the USA so let's find out how did Rick Scott make his money?
Early years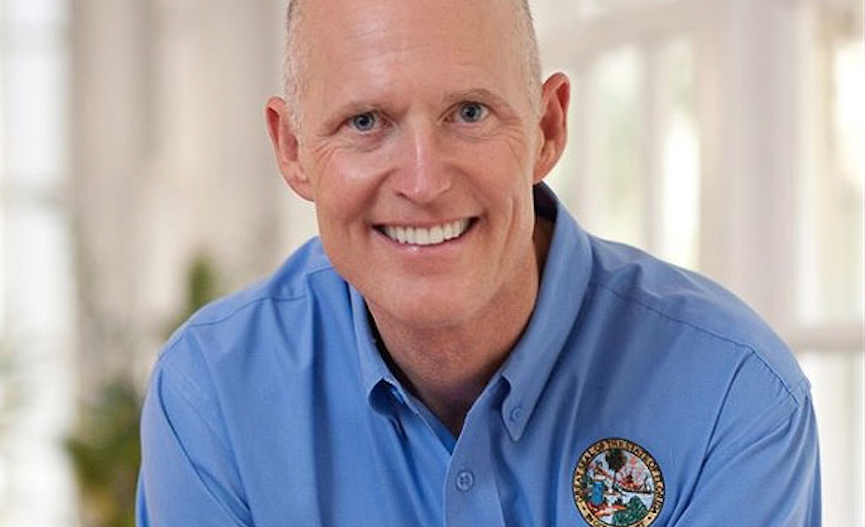 Senator Rick Scott was born in Bloomington, Illinois and grew up in North Kansas City, Missouri where he was raised by his mother and stepfather. They were not poor, but they struggled financially throughout his childhood because they were lower middle class.
Scott graduated from North Kansas City High School in 1970 and subsequently graduated from the University of Missouri and between high school and college he spent time in Navy.
When he was just over 20, he first got into the business by buying a donut shop that was on the verge of bankruptcy. He completely recovered it, primarily by relying on delivery, rather than on sale in the shop itself. After that he did the same with another donut shop and it brought him the first bigger profit in his life.
Columbia / HCA
During his political career, Senator Scott had views on health care that many did not like, and he began his journey to his fortune when he founded Columbia Hospital Corporation with his partner Richard Rainwater in 1988 and bought two hospitals in El Paso that were in a financial crisis.
In just over a year, they had 4 hospitals and their rise was huge. In 1994, Columbia Hospital Corporation merged with HCA and thus became the largest for-profit health care company in the country and he became CEO.
In 1997, he left the position of CEO of Columbia / HCA and became a venture capitalist, which is actually a private equity investor. He continued to invest in health care companies but also in manufacturing and technology companies and earned the most on the purchase and later sale of the CyberGuard company.
He has also invested in Solantic, Pharmaca, America's Health Network (AHN) 24-hour health care cable channel and has even been present in the Texas Rangers, MLB team, as a partner of one of the owners. And that owner and his partner is George W. Bush who later became the president of the USA.
Later career
View this post on Instagram
 His fortune is estimated at between $ 200 million and $ 500 million. Such imprecise estimates are due to the fact that much of the wealth is in his wife's name.
After all the business ventures, in 2010 he started his political career and since then it has been his primary. First he was governor of Florida, and now he is a senator.
According to some reports, there is a chance that Rick Scott will be the presidential candidate in the 2024 election. According to the Scott Cooper Miami Beach director, Scott is a big opponent of the Trump impeachment trial so it remains to be seen whether he will support Trump for 2024 election or will he run for president.
Conclusion:
This extremely successful businessman and politician is proof that you don't have to be from a wealthy family to become successful and make hundreds of millions of dollars. And who knows, he may be the next president of the USA.