The online gaming world is open to everyone that wants to be part of the massive industry. You can always take your time to build your reputation in this industry. You need to get the best possible gear and set up a stable environment to start. Once you do that, you can start your journey.
To build a pro career, you need to stay up to date with other news, including sports news, to avoid missing any updates that can help you get into a proper community. Once you're in, you can always improve your skill, get more information on what to do, and become a better player. In no time, you can be part of a team and start playing professionally.
With the popularity of the online gaming world growing, many people join in on the fun, and the growth is massive. Undoubtedly, there are more players today, and the number keeps growing. With that, celebrities have started to pick up their consoles and PCs to enter the world of gaming.
As it stands, we have many celebrities that play various video games. Many sports stars are notorious for playing different video games; even movie stars join in on the fun. We even have some that have developed professional gaming skills. In that case, here are eight celebrities with incredible pro gaming skills in the US.
Mila Kunis
The first name on our list is Mila Kunis, a Kiev-born US actor known for her incredible acting skills and impeccable fashion sense. The beautiful actor has been in many movies and has won multiple awards over the years.
When she is not on set or with family, she spends time playing Call of Duty and World of Warcraft, and from multiple pieces of evidence, she has some professional gaming skills in these games.
Ronda Rousey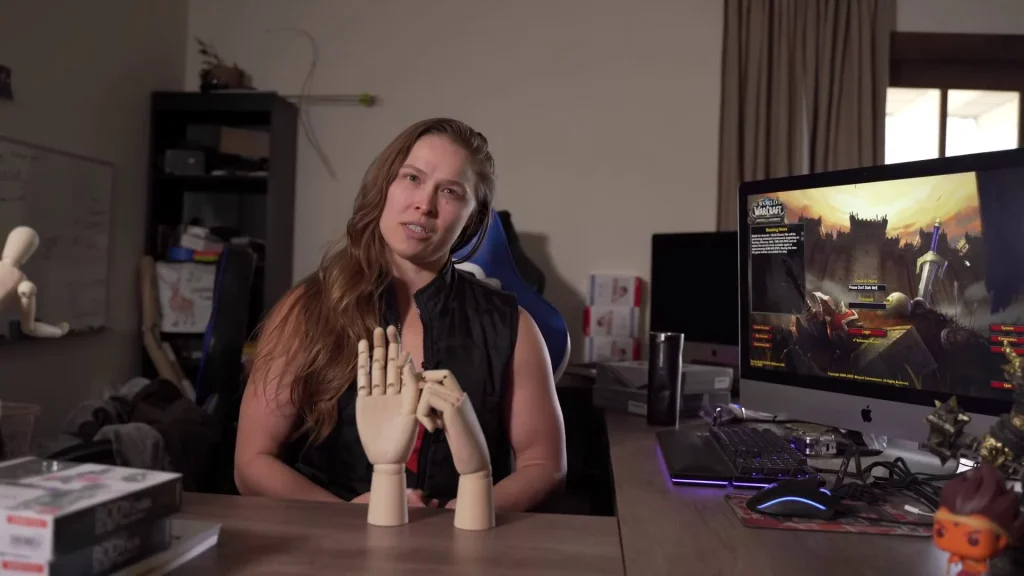 WWE and UFC-turned-actor Ronda Rousey is the next name on our list. The A-list mixed martial arts fighter has made a name for herself in the UFC, WWE, and Hollywood. One of her most notable appearances in Hollywood is playing a role in one of the Fast and Furious franchises.
And her go-to game is World of Warcraft, where she even had a character built into the franchise. It was an easter egg character that looked just like her and was called Rhonda.
Justin Theroux
The 50-year-old Hollywood actor is a household name in the movie industry. He has featured in many movies over the years, winning multiple awards and appearing on many TV reality shows. Theroux is undoubtedly one of the best sitcom actors in the US, and he continues to own the stage.
However, aside from making us laugh on-screen, Justin Theroux loves to play different games on his Xbox, and he has been seen to play with other top Hollywood actors, showcasing his pro gaming skills.
Henry Cavill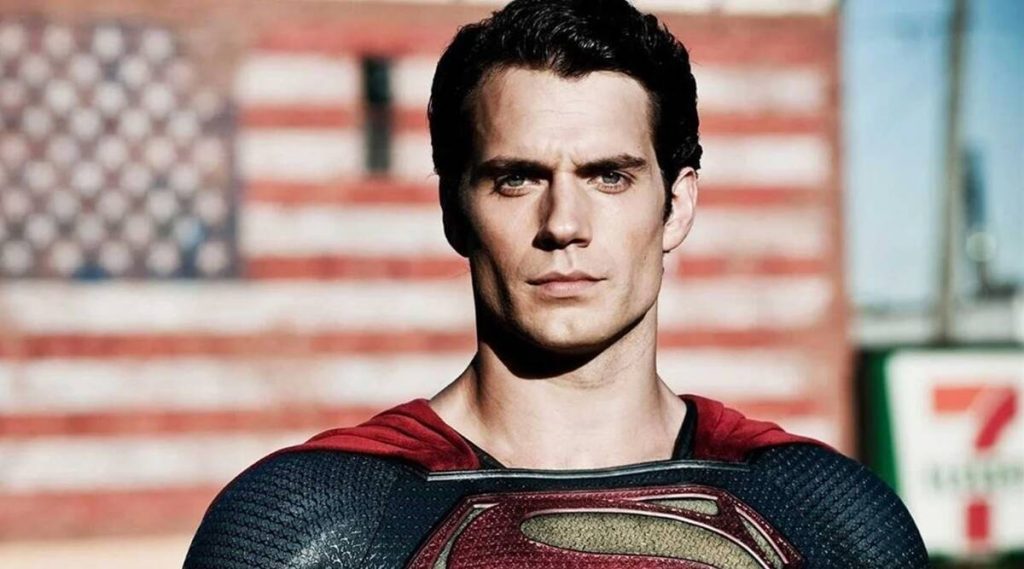 Superman, as many would notice him for his notable role as Clark Kent/Kal-el in the DC comics franchise playing the demigod role of the most popular superhero. Aside from playing Superman, Cavill has had many roles over the years, and his acting skills cannot be doubted.
He is a multiple award winner, and we would love to see him grace the cinemas. However, Cavill is also a beast with a controller, especially in the World of Warcraft game.
Jerry O'Connell
Another name on our list is Jerry O'Connell, the actor known for his many roles in comedy-based movies and romcoms. He has been involved in a wide range of movies over the years, and we continue to see him play major roles in incredible movies that keep you laughing.
Jerry O' Connell is one name that keeps ringing a bell to many movie lovers. However, as he continues to showcase an incredible talent on stage, he's a genius with Xbox, playing many video games and crushing it.
Marshall Mathers (Eminem)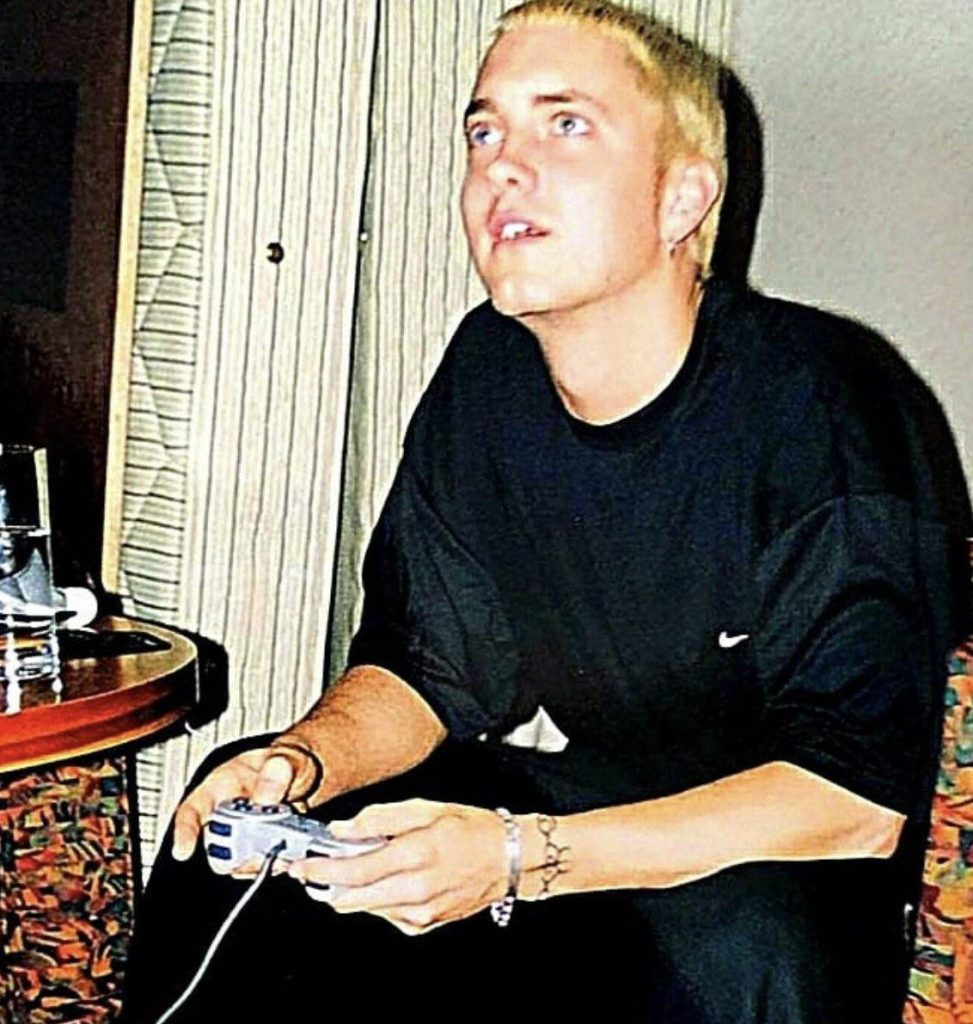 He is one of the greatest rap artists of all time, and an Oscar winner, thanks to his role in an auto-biography movie loosely based on his rise to rap stardom, 8 Mile. Marshall Mathers, or as he is popularly called, Eminem, is a true icon in Hollywood. He is an impressive Call of Duty: Black Ops gamer that can pass for professional gaming.
The star has also strived to be part of the gaming world by providing a download code for one of his greatest albums, The Marshall Mathers LP 2, for the Call of Duty: Ghosts game.
Megan Fox
Finally on our list is the A-List Transformer actor, Megan Fox. She has been popular in many movies over the years, and the beautiful genius graces the screen with elegance, poise, and incredible prowess. And when she is not on screen or with family, the 36-year-old actress is an incredible Mortal Kombat player that can pass for a professional gaming career.