When you watch anime for the first time you ask the ones who do watch them what they recommend. Some would suggest Death Note, others would suggest My Dress-Up Darling, most would probably say Naruto. But what if you don't want to watch something people consider mainstream? What if you were looking for something that will make you think instead of sitting back and relaxing? Below are some psychological anime we would like to recommend.
1. Jigoku Shoujo (Hell Girl)
Ever heard of the gate to hell? In this series you will. The way to access the gate to hell is through accessing the website when the clock strikes midnight. Once you've gained access, you can write the name of the person you hate the most and the Hell Girl will do everything for you. However, once you have agreed to take revenge on the person, you will have to exchange your soul to be taken to hell when you die. As the Hell Girl says, "When one person is cursed, two graves are dug." Be sure to think wisely before accessing the website.
This series was released in 2005 up until 2006. It had 3 seasons and even had a live adaptation in 2007, and the most recent one was in 2019. This can be watched in Crunchyroll and Amazon Prime Video.
2. Erased (Boku daku ga Inai Machi)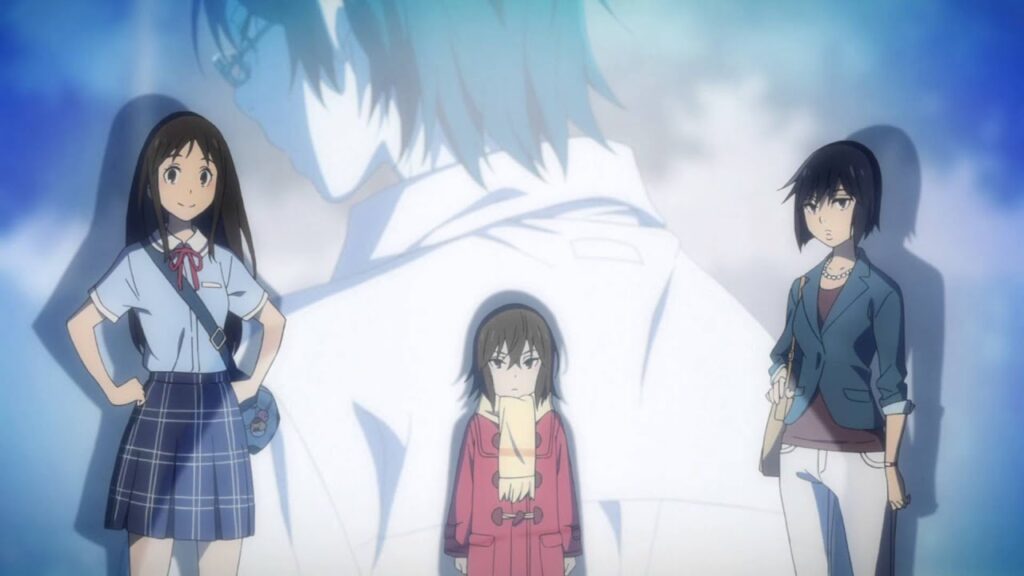 Season 1 was released in 2016 and it got 100% on the tomatometer and an audience score of 94% on Rotten Tomatoes. The story is about a man named Satoru Fujinuma who lives in Chiba, he has the ability to go back in time moments before a life-threatening situation happens. They called his ability "Revival". When he goes back in time, he's able to prevent the life-threatening situation from happening thus he's able to save a life or his own. Unfortunately his mother get murdered by an unknown person and his ability sends him back eighteen years into his past giving him a chance to save his mother and prevent a kidnapping incident that took the lives of his three childhood friends.
The series has 12 episodes and is available to watch on Hulu and Crunchyroll. The live adaptation is currently out on Netflix as well.
3. Mahou Shoujo Madoka Magica (Puella Magi Madoka Magica)
This series is not only cute but also contains a dark story. It starts with Madoka Kaname and Sayaka Miki who encounter Kyuubey, a cat-like magical familiar and a transfer student, Homura Akemi.
When they encounter Kyuubei, he offers that he will grant any wish they want in exchange for turning into a magical girl. Becoming one will have the power to fulfill their dreams, however, the transfer student Homura Akemi warns them that it's not all what it seems. Once you become a magical girl there will be a price to pay and it's not the good kind.
The series was released in 2011, it scored 8.36 out of 687,479 users on MyAnimeList (MAL) and has also received positive reviews. It contains 12 episodes and can be watched on Hulu, Netflix and Crunchyroll.
4. Psycho-Pass
Not only is this psychological but this also involves crime. What's cool about this series is that you can tell if a person is about to commit a crime based on their psychological state of mind. But what if it doesn't detect the person who's been committing a lot of them. This series is all about finding whether the system is right or wrong.
The series was released in 2012 and it has 3 seasons. It received a rating of 4.8 in MyAnimeList and an 8.2/10 in IMDb. It can be watched on Netflix, Crunchyroll, Hulu and Amazon Prime Video.
5. Death Parade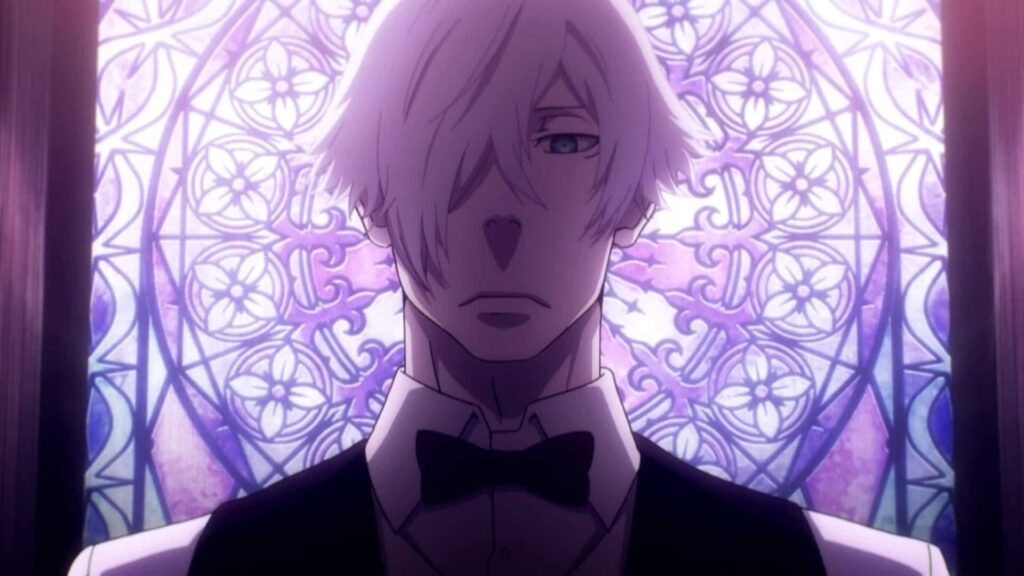 Aired in 2015 with a rating of 7.9/10 from IMDb, an 8.2/10 from MyAnimeList and produced by Madhouse who also produced Death Note, One Punch Man and Hunter x Hunter to name a few.
If Heaven and Hell exists, then the Quindecim also exist. This place is where pairs of people who passed at the same time can enter and they meet the bartender, Decim. The role of the bartender is that he challenges the pair that have died to a life-threatening game, the games determine if one of their souls is able to reincarnate to a new life or be sent elsewhere, never to be seen again.
The series can be watched on Crunchyroll and Hulu.
6. Zankyou no Terror (Terror in Tokyo or Terror of Resonance)
An anime that was produced by MAPPA (who also produced Yuri!!! On Ice and Kakegurui), this anime stars two teenage boys named Nine and Twelve who steal a prototype atomic bomb in a supposedly terrorist attack. They've called themselves "Sphinx" and uploaded a video on the internet threatening to destroy Tokyo city unless a cryptic riddle can be solved.
The anime was aired in 2014, it had a rating of 7.8/10 from IMDb and can be watched on Netflix.
7. Mirai Nikki (The Future Diary)
A shy middle schooler named Yukiteru Amano regularly keeps track of what he does in daily life by writing them down on his phone, also known as his digital diary. He wakes up one day, finding out that certain events of his day are preemptively displayed on his phone, but the events that were written on his phone were events that will happen in the future. Later on he finds out his classmate Yuno Gasai also possesses the same diary.
Both of them come together to defeat an odd pursuer and head back to their homes, Deus Ex (supposedly Yukiteru's imaginary friend) explains that alongside them were 10 contestants that have been involved in a survival game turning the whole series into a battle royale.
This was aired in 2011 and ended in 2012. This also had 2 OVAs (2010 and 2013). The anime received a rating of 7.5/10 from IMDb and 86% of Google users have liked the show. You can watch this on Hulu and Crunchyroll.
8. Steins; Gate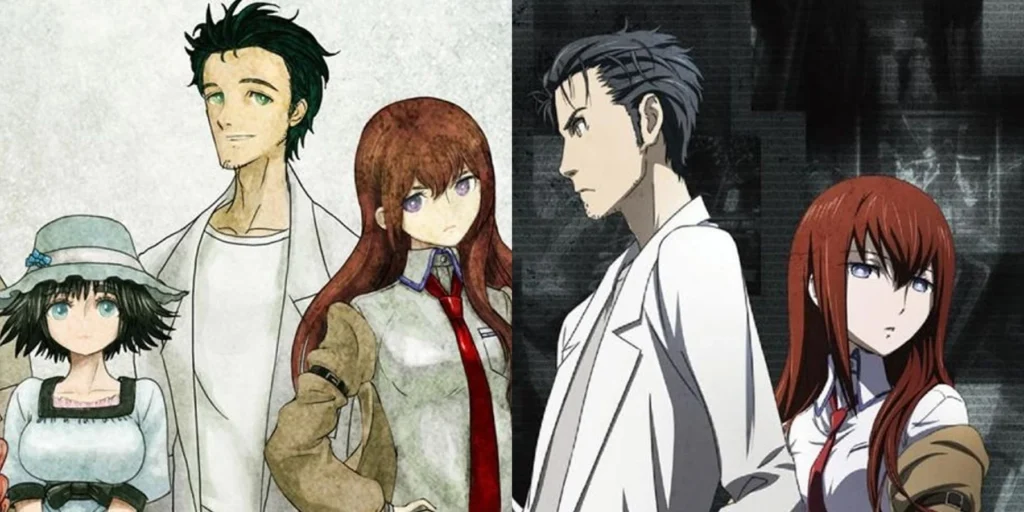 Set in Akihabara, Tokyo a self-proclaimed "mad scientist" Rintaro Okabe runs a laboratory called "Future Gadget Laboratory" with his friends Mayuri Shiina and Itaru "Daru" Hashida, in an apartment. Rintaro attends a conference talking about time travel, he discovers the dead body of Kurisu Makise, a neuroscience researcher. He notifies Daru by sending a text and later on discovers that Kurisu is actually alive and that the message arrived before he sent it.
They learn that the cell phone-operated microwave oven they are developing can send text messages back in time; this time they are joined by Kurisu (who is supposedly dead) and they investigate sending text messages (which they referred to as "D-mails") to the past to change the present. Kurisu creates a device that can send memories through the microwave oven allowing the user to time travel.
Who wouldn't want to time travel back in the past right? This was aired in 2011, then the series was followed by Steins;Gate 0 in 2018. It was rated a 9.1/10 from MyAnimeList, 8.8/10 from IMDb and 100% on Rotten Tomatoes. You can watch this on Hulu and Crunchyroll.
9. Kakegurui
How do you feel about attending a private school where gambling is allowed? Sounds cool right? It is until you start gambling for your life. This series shows how students from a powerful family with lots of money use it for gambling and have the ability to manipulate people. It begins with Yumeko Jabami, a transfer student who is seemingly naive but very beautiful and enjoys the thrill of gambling. Unlike most students, they gamble to win, she gambles for the fun of it.
The series is rated a 7.2/10 from IMDb and 92% of Google users like this show. It aired in 2017, and can now be watched on Netflix as well as the live adaptation of the anime.
10. xxxHOLic
Kimihiro Watanuki has the capacity to see spirits and other strange supernatural beings, which he finds to be rather annoying. He is for some reason forced to enter a strange house one day on his way home while being tormented by several spirits. There he meets Yuuko, a mystery woman who offers to cure him of his propensity to see and draw the problematic animals in exchange for a fee. Watanuki's experiences through bizarre and fantastical events begin when she forces him to work at her "shop" where she grants people's desires.
The series aired in 2006 with a rating of 7.6/10 from IMDb. It can be watched in Crunchyroll.
Now, if you're not into psychological anime or even just anime in general, you can always go watch Bridgerton on Netflix. As Lord Ping suggested, watching Bridgerton has a lesson in finding love.