If you have plenty of space in your kitchen, installing a bar with high bar stools will be a great idea – and it will also help you when serving food. Believe it or not, this can also be a great solution for smaller kitchens as well. However, when choosing, you must take into account the functionality – especially when it comes to bar stools. The height of the bar stools is a very important factor in this regard. Therefore, here are some suggestions on how to choose them.
Bar And Bar Stools As A Modern And Practical Concept In Your Kitchen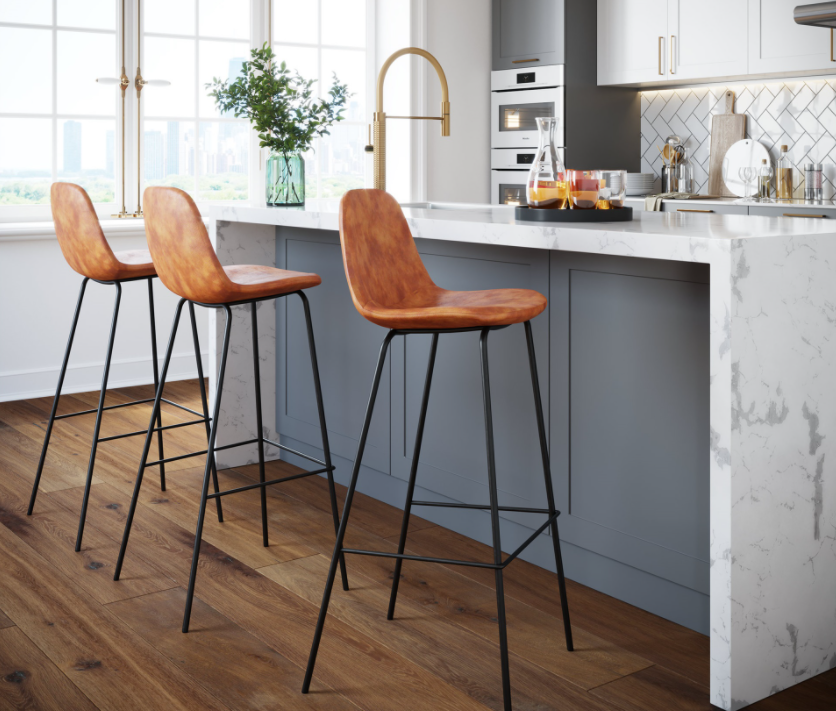 Modern style in interior design means incorporating practical solutions that use space in the best way – and at the same time look perfect. One of such solutions is the installation of a bar in the kitchen. Besides the kitchen, bar, and bar stools can look very good if you have a space in your yard where this concept can fit perfectly. Let's say in part of the yard where you will place a grill and have a barbecue with your family and friends.
It will also look perfect when it's placed near the pool if you have one. Paired with modern bar stools, it will give every space a dose of urban style – and the fact that it is mostly custom-made makes it suitable for any modern home. Whether you already have a bar that you want to refresh with new chairs, or you are just thinking about installing it – here are some tips to help you make the best choice for your home and family.
Picking Bar Stools: What Are We Doing Wrong?
The installation and design of the bar itself depend on its purpose and your sense of aesthetics. Although you can find them in a large number of colors – some people believe that neutral colors are the best choice.
Therefore, many opt for white bar stools, or some shades without or brown. However, the most important thing is for a bar stool to be functional. This is where we usually make mistakes when selecting. Namely, bar stools are indeed the most attractive element of the whole concept – but we must not forget their purpose and functionality. This is where we most often make mistakes when estimating the height of bar stools –  which is also the reason why many people choose to buy adjustable ones.
Height Of Bar Stools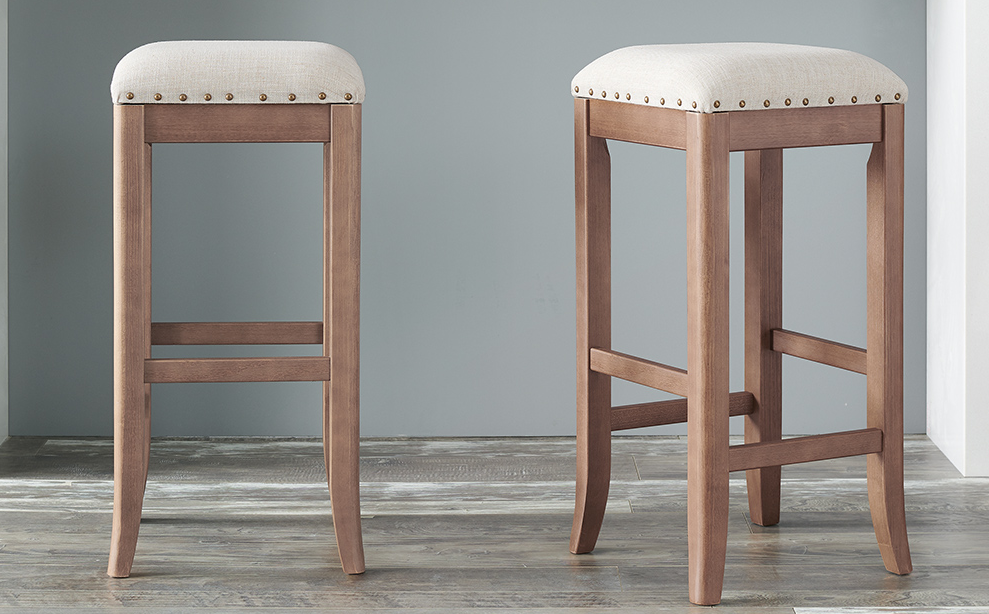 The market offers us a large selection of bar stools. When choosing and buying, people often find themselves in a situation where they are not sure which chair to choose. Which criteria to follow, and how to choose the right one? Many people are hesitant about which chairs to choose – whether they should choose metal, wooden or plastic, adjustable, non-adjustable, etc.
There are often situations in which people prefer low chairs because they are not familiar enough with the features of bar stools – so they choose the safer and more well-known one. The main difference is in the height at which the sitting part is placed – that is, in the height of the chair legs. Everything else mostly stays the same.
Height is the main feature of bar stools. The seating parts are usually placed at a height of 29-31 inches – while the complete height can vary depending on the model itself. Due to the height itself, it is very important to choose a quality material that will be the basis of the product – so that the chair is safe and secure to use.
You Can Also Choose Height Adjustable Bar Stools
Bar and modern bar stools are often rejected and not considered as a possible choice due to the mistaken belief that they are always positioned at a certain height, so they are not comfortable for everyone. That doesn't have to be the case at all. Height is the most important parameter to make your bar seats functional.
Although we have already pointed out a regular bar stool height that you should choose – you can still opt for the adjustable ones. They will certainly fully fulfill their purpose, because they will suit everyone in your family, including its youngest members. Still, many people are wondering how comfortable bar stools really are?
The Comfort Of Bar Stools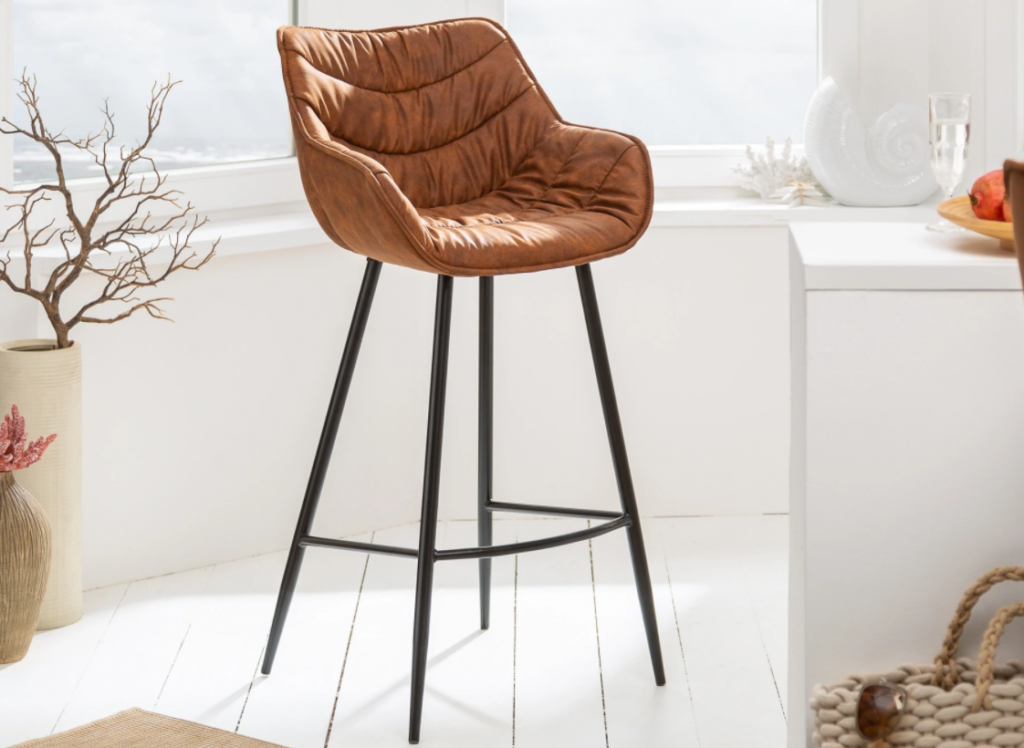 Modern bar stools are designed to allow proper sitting and provide optimal back support. Many models also have an additional bar on which we rest our feet on the base. In this way, modern bar stools provide us with a healthy sitting position during lunch, which pleases our backs – and doesn't make digestion difficult, unlike the habit of reclining in a massive dining chair and crossing our legs.
Of course, the definition of comfort varies from person to person – but the wide range of bar stools ensures that everyone can find a model that suits them perfectly. The seats come in different shapes and thicknesses – and the backrests can also be of different heights.
Bar Stool Design
There are multiple models of bar stools, which are completely different or still similar to each other – but have small differences in design. The difference can be in height, adjustability, material, method of construction, structure, or shape. You can also find chairs in the market that match the interior design in which you plan to place them. You have to keep in mind a lot of things when it comes to the design of bar stools. For example, will they have clear and sharp edges, or oval or round edge lines? Will they be with or without backrests?
Also, the choice depends on whether they are intended for indoor use or can be used outdoors in gardens. The most important thing is that they have a solid construction – as well as a comfortable seat. The ones with a backrest will provide a comfortable back position while sitting in them.
Conclusion
Even when you think of something as simple as choosing bar stools – realize that it's more complex than you thought. However, we are not here to intimidate you, but we hope that you have received some clarifications that will help you in your choice. Height is always the main parameter that you need to pay attention to because it is essential not only that the seats fit well with the height of the bar – but also that they are functional and comfortable for those who will use them.