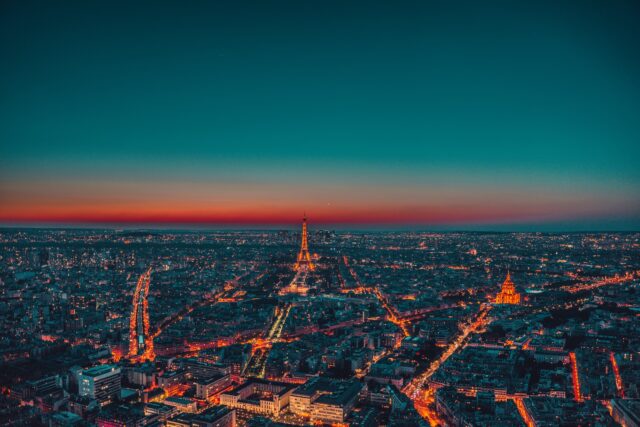 Are you looking for a nightlife experience that combines world-class fashion and chic sophistication? If so, then Paris is the place to be. From its stylish cafes to its high-end nightclubs, the City of Lights offers something for everyone in search of an unforgettable evening.
This guide will provide you with all the information you need to know about what to wear, where to go, and what kind of atmosphere you can expect when visiting Paris's vibrant nightlife scene.
So get ready—it's time for a fashionable evening out on the town!
What to Wear:
When it comes to dressing for a night out in Paris, there are no hard and fast rules. Whether you're looking for chic sophistication or something more daring, the City of Lights has something to offer all fashionistas. For an effortlessly stylish look, opt for classic French staples like a slim-fitting dress with ankle boots or court heels paired with statement earrings.
If you're feeling bolder, why not go full-on glamour by choosing a sequinned mini-dress teamed with sky-high stilettos? Don't forget to add some showstopping accessories for maximum impact!
There are also plenty of cool streetwear options available if that's more your style – think oversized slogan T-shirts worn over leather trousers and sneakers. And don't worry about getting cold: just layer up with some designer denim jackets or faux fur coats when the temperature drops. Whatever look you decide to go for, remember that confidence is key!
Dressing for Success: The Keys to Parisian Nightlife Style
When it comes to dressing for a night out in Paris, certain keys will ensure you look your best. From the classic beret and striped shirt combo to modern statement pieces, no matter what style you're going for, there is something for everyone.
Start with a simple yet sophisticated black dress or mini skirt and top combination – this will always guarantee an effortless chic look.
Then add accessories such as a handbag or clutch bag which can make all the difference when it comes to nightlife styling.
A bold piece of jewelry can also take your outfit from day to night in an instant. Finally, choose shoes carefully: heeled sandals or ankle boots are perfect if you want to stay comfortable but still give off a stylish vibe!
Getting Creative with Your Look: Tips and Tricks from the Pros Where to Go:
When it comes to getting creative with your look for a night out in Paris, there are plenty of tips and tricks from the pros that can help you make an unforgettable impression. From bold colors and statement accessories to mixing up classic pieces with modern staples, here are some ideas on what to wear when heading out into the City of Light.
Head-to-toe denim is always a great option when hitting the streets of Paris – especially when paired with a bright accessory like a color-popping purse or scarf. If you're looking for something more daring yet still chic, try pairing an unexpected patterned top over high-waisted jeans and finish off your look with booties or sneakers.
For those who want something classically elegant yet edgy, opt for leather trousers or black skinny jeans combined with billowy tops in soft pastel shades like blush pink or powder blue – guaranteed to turn heads!
Accessories can also be used to give your outfit more personality; layer delicate necklaces over sweaters, add tassel earrings above tailored blazers, tie scarves around collared shirts – whatever suits your style!
And don't forget shoes: whether it's sky-high stilettos, platform sandals, or chunky boots – choose wisely as they will set off any ensemble!
Paris has so much to offer both fashion wise and culturally speaking – so take advantage of this opportunity to express yourself through clothing while enjoying all that this unique city has in store.
With these tips from the pros in mind youll be sure to make an unforgettable impression wherever you go!
Exploring the City of Light After Dark – Hot Spots You Won't Want to Miss Out On
As the City of Light sparkles in the night sky, Parisian nightlife offers a unique experience for fashionistas and other visitors alike. Exploring the city after dark can be an incredible adventure, with hot spots where one can find something to do at any time of day or night.
From some of the trendiest bars and clubs in Europe to more intimate jazz lounges and underground venues, there is something to suit every taste. For those looking for sophisticated vibes, head over to La Perle Café on Rue de Paradis for its classic French atmosphere; sample classic spirits such as cognac or sip on signature cocktails while enjoying live music from both local and international artists.
For those wanting a modern twist on traditional French culture, Le Chinois Club is perfect: located on Avenue des Ternes it fuses Chinese influences into an unforgettable blend of artistry and entertainment – not to be missed!
If you're feeling bolder, check out Silencio on rue Montmartre which hosts eclectic events ranging from pop-up shops featuring rising designers to midnight shows with avant-garde performance acts – this place will have you dancing until morning!
On top of that there are plenty more places like Tripode near Bastille offering great deals all week long as well as regular theme nights making sure your visit is truly special.
No matter what kind of evening you're hoping for, Paris has countless options available when it comes down exploring its vibrant nightlife scene so dont forget comfortable shoes – youll want them when navigating through this wonderful city!
From Clubs and Lounges, To Bars and Pubs – Where to Find the Best of Paris Nightlife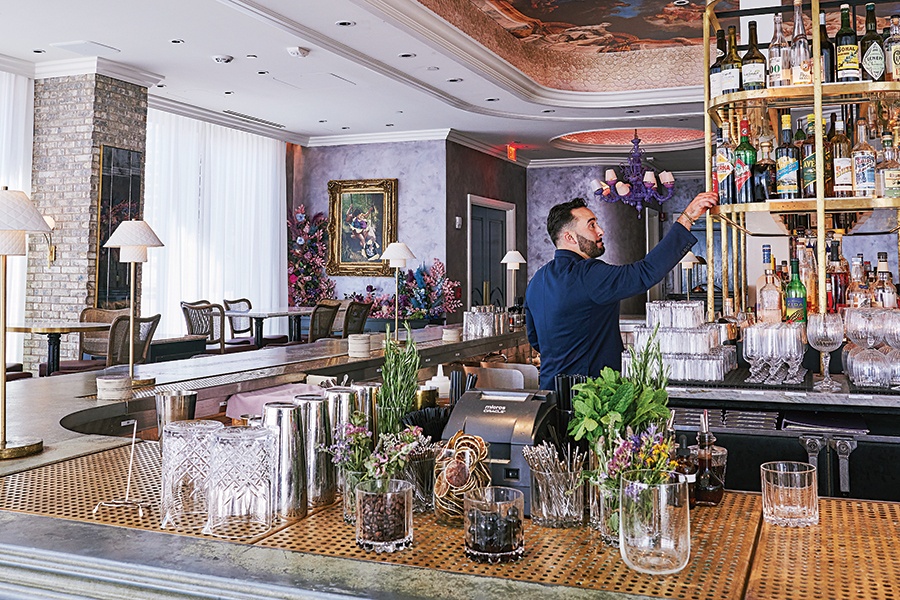 Paris nightlife is renowned for its sophistication and variety, offering something to suit every taste. From clubs and lounges to bars and pubs, the City of Light has some of the best places in Europe to party until dawn.
Whether you're looking for a high-end club with DJs spinning the latest beats or a cozy bar with craft beers on tap, there's no shortage of options in Paris. If you want to dress up for an evening out on the town, opt for chic styles such as long skirts and tailored blazers that will help you blend in with locals.
Alternatively, if you plan on visiting one of Paris' many casual pubs or bars, go for more relaxed attire such as jeans and sneakers.
No matter where your night takes you, make sure to bring along valid identification as some venues may ask guests to show proof of age before entering.
With its stunning architecture providing a beautiful backdrop after dark, there is no better place than Paris when it comes to experiencing exciting nightlife scenes!
Unique Experiences Abound – Unusual Places That Should Be on Your List What to Expect:
Rules of Engagement – Etiquette in a Parisian Club Scene Party Pointers – What You Need
From cobblestone streets lit up with neon signs to underground nightclubs, Paris offers a unique nightlife experience unlike any other. Whether you're looking for something low-key and romantic or an all-out clubbing adventure, the City of Lights has it all.
When visiting Parisian clubs, there are some important rules of engagement that should be followed in order to ensure a safe and enjoyable time. Be aware of dress codes; most places require semi-formal attire in order to gain entry.
Knowing the customs and culture is also key – politeness goes a long way when interacting with locals. When it comes to what you need for your night out on the town, it's best to keep things simple yet stylish – avoid anything too flashy or over-the-top as this can often come across as tacky in French culture.
A classic little black dress paired with heels will never go wrong! For men, dark jeans paired with smart shoes or boots along with a crisp shirt are usually good enough for most venues. Accessories such as statement earrings or necklaces can add a bit of pizzazz without going overboard.
No matter which venue you choose, expect impeccable service from bar staff and hosts alike – they understand how much fun Paris nights can be! Also, be prepared for music ranging from house and electro beats at dedicated dance clubs to jazz standards played live at more traditional spots around the city center.
No matter what kind of experience you're after, there's no doubt that Paris's selection of bars and clubs will leave even the pickiest fashionista satisfied!
Conclusion
Paris nightlife is an unforgettable experience for any fashionista. From the world-renowned art and culture of the city to its bustling streets, Paris has something for everyone when it comes to a great time.
With so many options, it can be difficult to figure out what to wear, where to go, and what kind of atmosphere you're looking for.
Whether you're visiting during the day or going out at night, this guide will provide helpful tips on how to make sure your outfit is appropriate and that you have everything you need for a successful evening out in Paris.
No matter if you are taking part in everyday activities or making plans with Escort 78 – this guide has all the information needed to make sure your stay in Paris is one of comfort and style!