Start-ups operating on a proverbial shoestring need to manage their money wisely. That will sometimes mean investing in the cheapest tools. But cheap doesn't always add up to profitable.
Productivity tools are two-to-are-a-penny on the internet. And whilst many of them are less expensive than Microsoft 365, Windows always seems to be the office suite businesses revert to.
It kinda makes sense. Microsoft has been around since the dawn of the internet and was among the first companies to corner the market for digital productivity tools.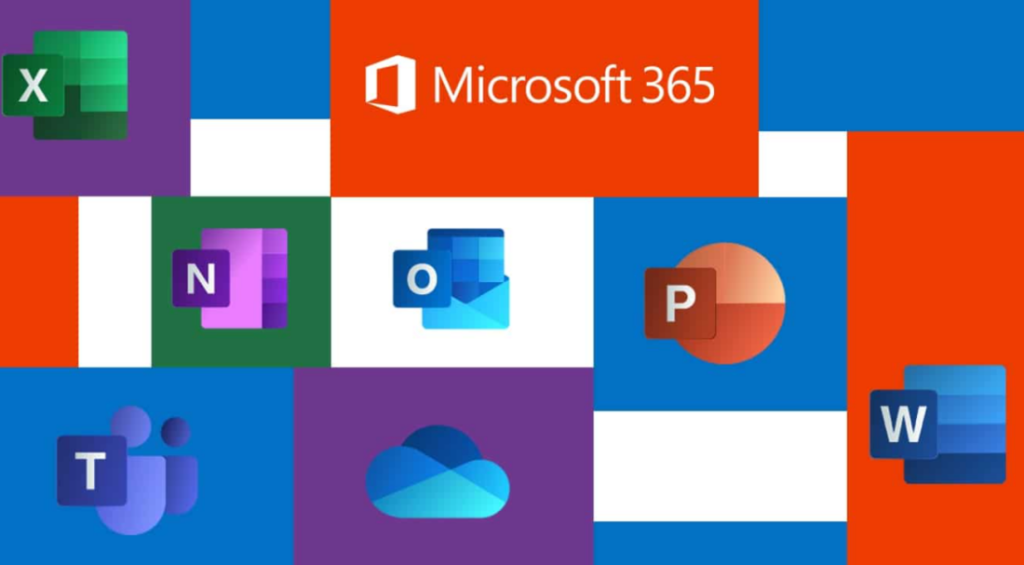 With basic Microsoft 365 plans starting at $5 per user per month for the bare-bones, 365 looks like an attractive package for start-ups. However, businesses ideally need the premium plan which will set you back £20.00 per user per month.
The actual cost will obviously depend on how you users you need and whether you actually need the tools in the business plan; namely Intune and Azure Information Protection both of which play a crucial role in helping to defend your IT network.
As a matter of fact, Microsoft 365 has a wide range of IT security tools you should look to activate. Here's a pretty good article you can read to learn more.
What Are The Main Features of Microsoft 365?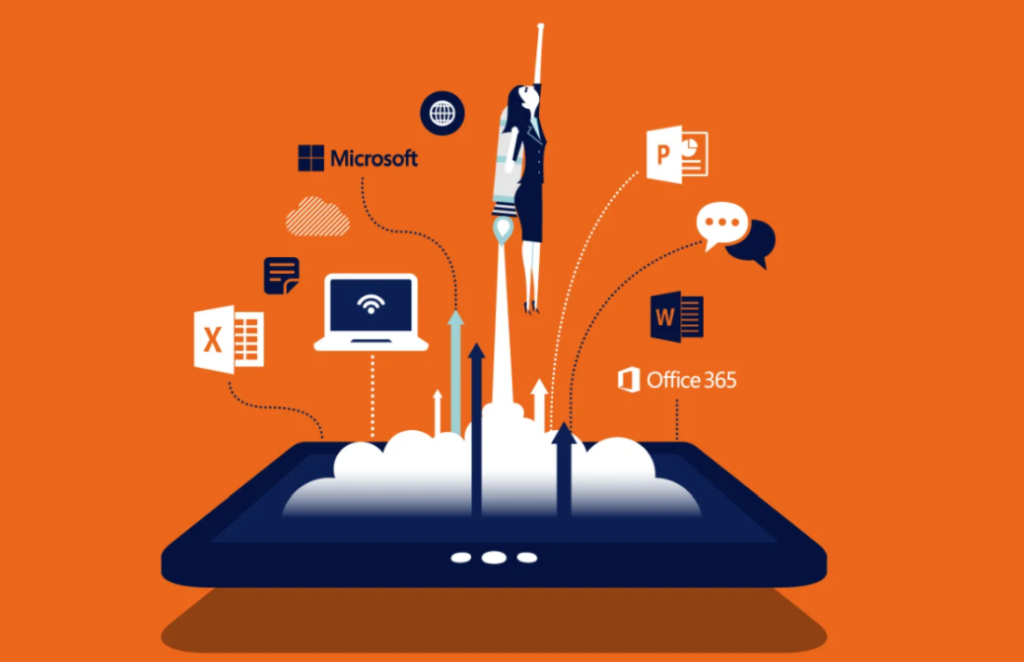 The standard tools in Microsoft Office hardly need any introduction. The tech giant, however, has been slowly ramping up its portfolio of cloud-based tools for business users – even in the basic package.
Some of the key features are Teams, SharePoint and One Drive which supports remote working and enables you to collaborate with contractors. You can even have a meeting on Teams even if the person you are speaking with does not have an M365 subscription. They simply follow a short pathway to download the Teams app and join a meeting.
One of the reasons for Microsoft's success is because they provide all the tools an average start-up business needs all in one hub. It just makes managing your apps and windows easier.
For example, you can switch from Word to SharePoint or Teams from a central location, rather than working in Word, then head over to Trello to end it.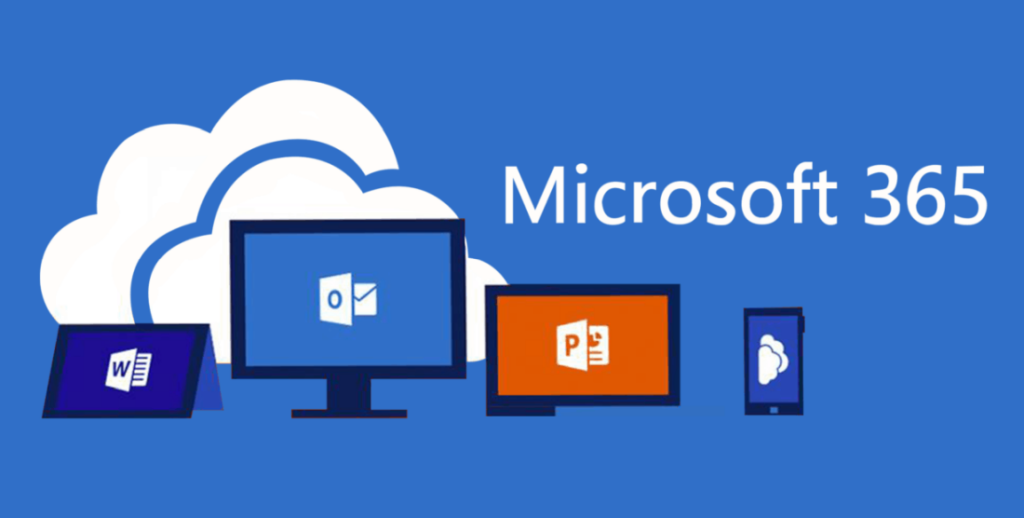 In reality, the central hub may not be a massive benefit for some start-ups, If you can pin apps to your toolbar, it's just as easy to switch from one tool to the next from there. You need to decide whether a mish-mash of tools will help productivity or impede it.
If you have too many apps, they are not guaranteed to be compatible. As a consequence, you are more likely to experience more bugs which could result in lost uptime.
There's also the question of updating security patches. You will need to perform updates for each app every time the manufacturer releases an update.
Microsoft 365 Security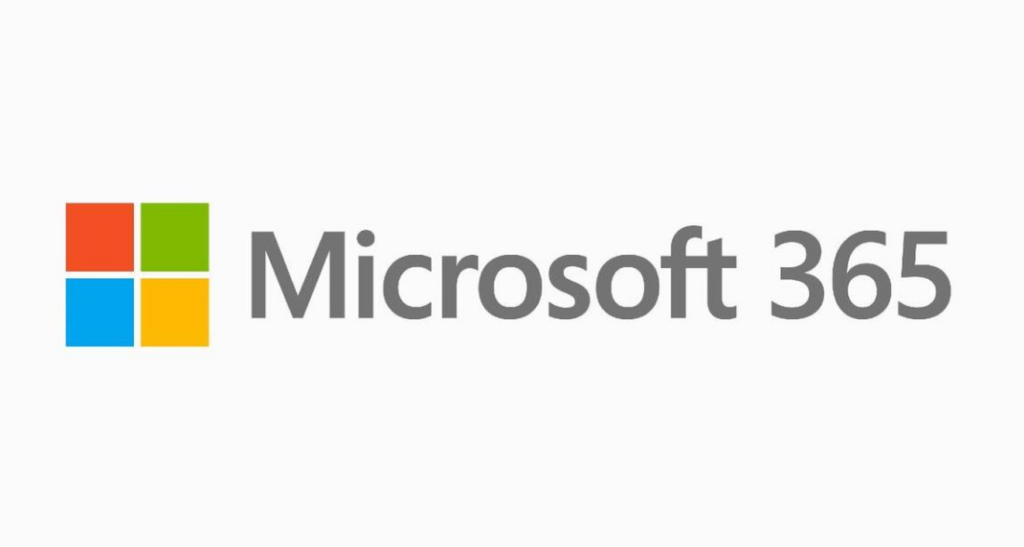 Microsoft doesn't exactly have the best track record when it comes to IT security. The company's list of data breaches is laughable. In their defence, they are one of the most targeted brands on the basis that so many businesses use their software.
Whilst you shouldn't rely totally on Microsoft 365, the cloud-based tools are kitted out with a host of in-built security measures. Microsoft Defender is an anti-malware detector and two-way authentication comes with its own app.
You can also set permissions for every tool. This prevents devices with "unauthorised access" from logging into apps or opening files they do not have permission for.
So, is Microsoft 365 a good option for Startups? If you just need the basics, then yes, you get a bang for your buck. If you need to be more robust with your IT security, the better option is to take advantage of outsourced IT services. That way you still get access to Microsoft 365 plus other advanced tools that secure your business network without blowing your budget.