Undoubtedly, FaZe Clan remains one of the best esports teams in the world and has spent many years spreading its reach to different parts of the online gaming industry. As a result, they remain top brass in the industry, giving us some of the most exciting moments, and like top NFL picks, you can back them in your esports bets.
The iconic FaZe Clan has spread its wings so wide that we've seen them partner with major brands like Mcdonald's, top celebrities like Snoop Dog, and even sports teams like Manchester City. The team is constantly on the lookout for the best collaboration, and they've won many championship titles in games such as CS: GO, Fortnite, etc.
Given that incredible track record, you can trust them for advice and recommendations if you're looking to become a pro gamer or to improve your gaming experience. As a result, we've brought you a list of gaming gear recommendations that budding gamers should follow if they want to step up their playing style and compete at the top.
Without wasting time, below is a list of the gaming gear FaZe Clan uses and recommends to players that want to improve their gaming experience. Let's get into it.
NZXT PC Case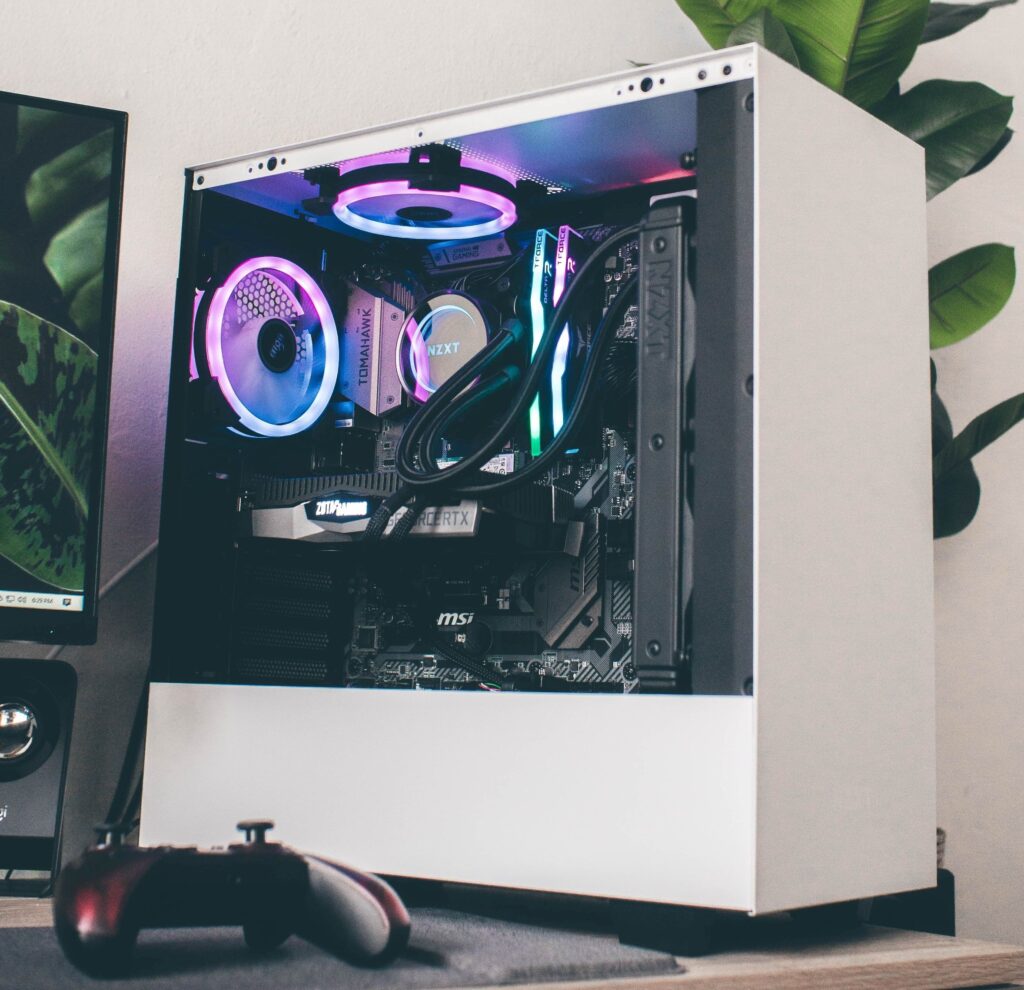 Having a solid gaming computer begins with the casing, and a good bet for you is to go for the NZXT brand, according to the FaZe Clan recommendation. It is like following NFL expert picks whenever you want to bet on a game; you don't have to do too much research before making a decision.
So long it is in your price range, you can pick up one of the different NZXT PC cases for your PC. You should know that the cases are packed with a design that allows your PC to breathe, thanks to the breathable design that lets plenty of airflow as you use the computer. It also comes with other features like RGB lighting and fans.
ZOWIE XL2411K
Another gadget you need in your setup is a suitable monitor perfect for serious competitive gaming. You should know that having a good game view would improve your playing experience because you can always see the little details. Therefore, you should go for the ZOWIE XL2411K monitor, the go-to monitor for the FaZe Clan.
Aside from having a high 240Hz refresh rate, you will find out that it has a Black eQualizer that helps to brighten blacks without having to expose the lighter areas. In addition, the XL2411K has an XL setting to share, letting you easily upload or download the monitor setting profiles between various displays.
SteelSeries Keyboard, Mouse, and Arctis 3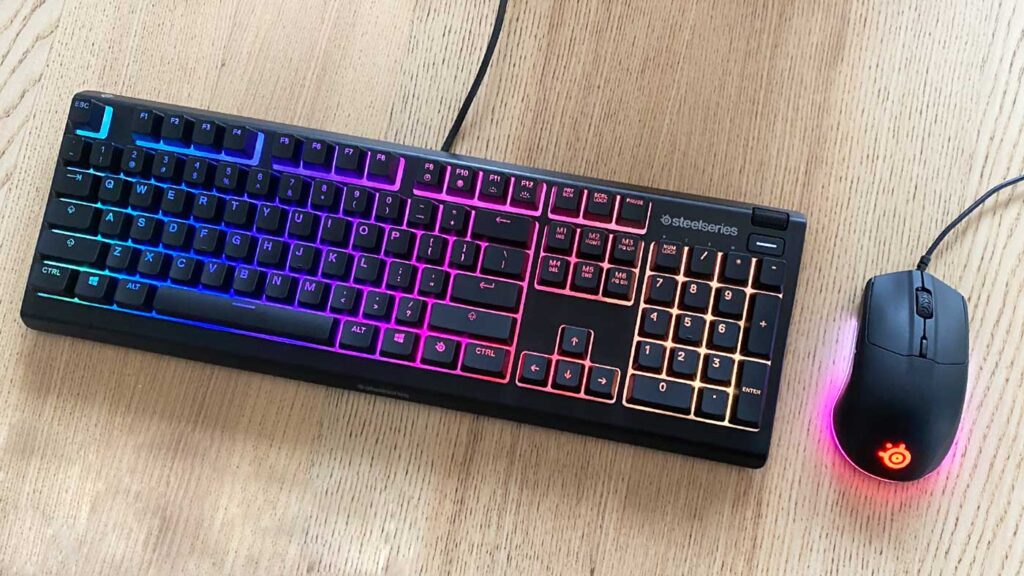 You need a keyboard, mouse, and headphones to complete your gaming setup. In that case, the FaZe Clan recommends the SteelSeries options.
You can go for the Aerox 5 wireless mouse with up to nine programmable buttons. It is one of the top brass for a wireless mouse, giving you an improved gaming experience.
In addition to the Aerox 5, the SteelSeries Apex 5 Keyboard is what you should go for. It is a great keyboard that gives you the ultimate edge. The keyboard is perfect for battle royale games, and it features hybrid mechanical switches with per-key lighting plus an OLED display for all the functions.
Finally, you should complete the set with the Arctis 3, a headphone that will give you the perfect sound, and it comes with Airweave ear cushions. In addition to that, you'll enjoy the ClearCast noise-canceling microphone option built-in to make sure that there is no confusion whenever you communicate with your teammates.
HyperX QuadCast S Microphone
Communication is important whenever you play in the esports industry, and as a gamer, streaming your activities is what would improve your reputation. Therefore, having the right microphone will go a long way as you try to set up your gaming area. In that case, the FaZe clan recommendation has the HyperX Quad Cast S microphone.
It has a customizable RGB lighting, thanks to HyperX's NGENUITY application. In addition, it comes with four customizable polar patterns for making records, which is great for both group podcasts and solo streams. You will enjoy crisp sound quality, and it has an attractive exterior, making a perfect aesthetic.
Respawn 200 Gaming Chair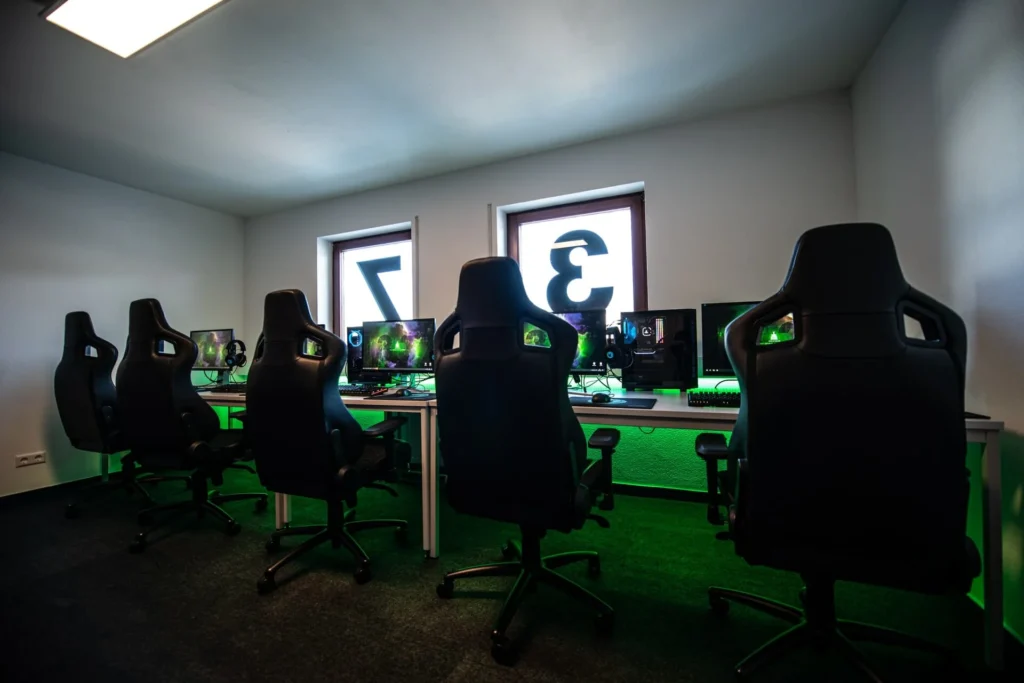 Comfort is everything whenever you want to start your gaming journey. You should know that you'll be sitting for hours. Therefore, you need a comfortable seat perfect for your back and posture.
Therefore, the Respawn 200 Gaming Chair is recommended by the FaZe Clan. You can even use it when you want to make NFL predictions, watch your favorite streamer to keep learning and spending your time playing one more match.
The chair has an adjustable headrest pillow, full-body, and lumbar support. You can recline it up to 130 degrees while enjoying depth and height adjustability. You just know that you'll enjoy this incredible chair once you start using it.